Is your company ready to accelerate its recruitment process and attract top talent? Digital recruitment documents not only allow employers and recruiters to leave a more professional impression. Compared to paper documents, editable PDFs minimize delays and increase efficiencies throughout the recruitment process.
By using powerful PDF editing tools, recruiters and HR teams can mitigate common bottlenecks, save valuable time, fill vacancies faster and grow their businesses more reliably. In addition, businesses also benefit from added document security.
Why Streamlining Matters for Better Hires
Successful recruitment is critical for the growth of any business. No matter how ingenious and indispensable a company's product or service may be, without the right salesforce behind it sales will remain limited. Worse, without conscientious workers in manufacturing or programming departments, the business may not even be able to produce enough to create successful sales.
So, how can employers ensure they hire the right people quickly? According to the Harvard Business Review, many companies have created detailed, and sometimes overly complicated processes to avoid bad hires. On the surface, these processes may serve their purpose. Looking more closely, though, it becomes obvious that many businesses' recruitment processes are costly and time-consuming.
The authors point out that, in many cases, recruitment includes several rounds of interviews, background checks and other steps. Neither of those guarantees a good hire, but they cost thousands of dollars and may take months.
Streamlining the recruitment process is not only essential to minimize costs, but it can also help find the right employees faster. Having the correct documents ready for every stage of the process is critical. Digital documents have clear advantages over the paper alternative.
Benefits of PDF Editing Tools in Recruitment
PDF documents are among the most popular file formats in any professional environment, including HR. They keep data safe and correctly formatted. But what happens when information changes and PDFs need to be adapted? That is the moment HR teams need access to a powerful PDF editor.
1. Update Information Easily
PDF editing tools can streamline recruitment right from the start of the process. Rather than sending generic job descriptions to potential applicants, PDF editors allow HR teams to supply candidates with up-to-the-minute requirements in a professional format.
2. Personalize Contracts Easily
Employment contracts are legal documents. PDF editing software makes it easy to personalize them while keeping critical details intact. Even if a company is hiring several employees for similar roles, such as customer support agents, their contractual agreements may vary slightly.
Thanks to PDF editors, the HR team can customize contracts for each individual employee without the need for handwriting or additional documents to agree to variations on standard contracts. This saves time and creates stronger legal documents.
3. Customize Benefits Packages
PDF editors also make it easier to customize benefits packages for employees. Like contracts, benefits packages tend to vary depending on an employee's seniority and their negotiations with the company.
Customizing benefits packages with a PDF editor avoids having to re-write agreements from scratch, which takes longer and could potentially introduce mistakes.
4. Protect Privileged Information with Passwords
PDF editing tools are not only convenient for the accessibility they provide, but they can also help protect privileged information. Editing tools make it easy to protect personal information with a strong password, preventing unauthorized access.
During the recruitment process, password protection becomes important when the HR team emails confidential contracts to potential employees, for example. Adding this layer of security gives the HR team and the new employee additional peace of mind.
5. Secure Signatures Easily
Digital signatures have become widely accepted across different industries. A wide variety of businesses use them for new employment contracts and other related documents. PDF editors allow HR teams and recruiters to share those documents with new hires and secure signatures quickly, without the need to print, sign and mail hard copies.
At the same time, PDF editors make it easy to protect privileged information by adding logos, watermarks and other trademarks.
Potential Drawbacks and Limitations
Despite their flexibility and plethora of benefits, PDF editing tools have a few limitations that HR professionals need to be aware of.
1. Conversion Can Change Layouts
PDF editing is not the same as PDF conversion. PDF editing tools allow users to make changes directly in a document, such as adding text or a signature. Large-scale changes often require the conversion of the file to a different format, and recruitment teams must understand the difference. PDF conversion changes the file type, and a PDF document becomes a Word document, for example. In the process, the document's format and layout might change, too. For smaller changes, avoid conversion and simply edit the document directly.
2. May Require Individual Authorizations for Others to Access
PDF documents can make collaboration between team members harder if not everyone can access editing software. Anyone using password protection needs to ensure all relevant team members have the access they need. Choosing a free, yet powerful editing tool provides an easy solution to facilitate collaboration, allowing team members to work together as they are used to. For larger teams, creating different levels of access is an excellent solution that combines security and accessibility.
3. Some PDF Editors Can Be Costly
From a computer expert's point of view, PDF files are incredibly complex documents. That is why major changes continue to require conversion to different file formats. Paid-for desktop PDF editing software products offer alternatives, but the cost may be more than the benefits to the business. Selecting a suitable free editing tool gives companies the flexibility and the access they need without any financial investment required.
Conclusion
Streamlining any company's recruitment process helps attract the talent businesses need and transforms the way those companies do business. PDF editing tools allow recruiters and HR professionals to accelerate their recruitment process by using digital documents throughout and avoiding unnecessary delays.
---
Authors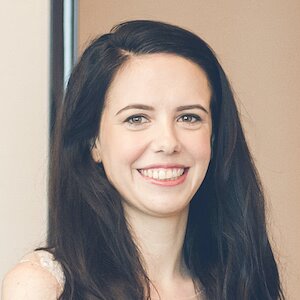 Emily Shaw is the founder of DocFly, an online PDF editor. As a software developer, she built the site from scratch and is responsible for its operations and continued growth. Previously, she studied engineering at the University of Hong Kong and mathematics at the University of Manchester. In her spare time, she enjoys hiking in the countryside, and spending time with her family.
---
Recruit Smarter
Weekly news and industry insights delivered straight to your inbox.