Known for highlighting many of the fastest-growing private companies in America, the Inc. 5000 list is certainly one countless businesses based in the United States aim to make year in and year out.
Employ Inc. — the parent company to leading applicant tracking system providers Jobvite, Lever, and JazzHR and recruitment process outsourcing firm NXTThing RPO — has been fortunate enough to make this annual list and be deemed one of the most successful companies today.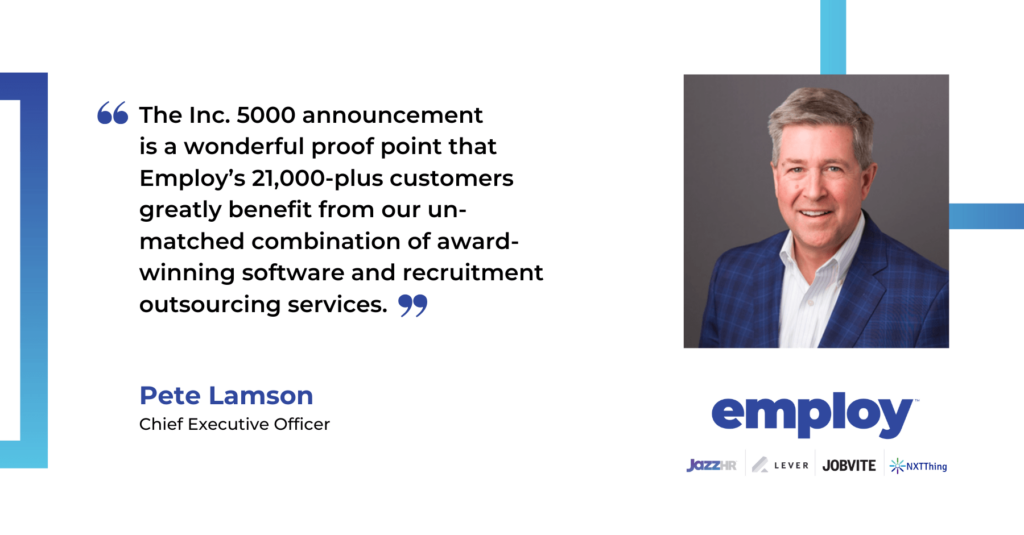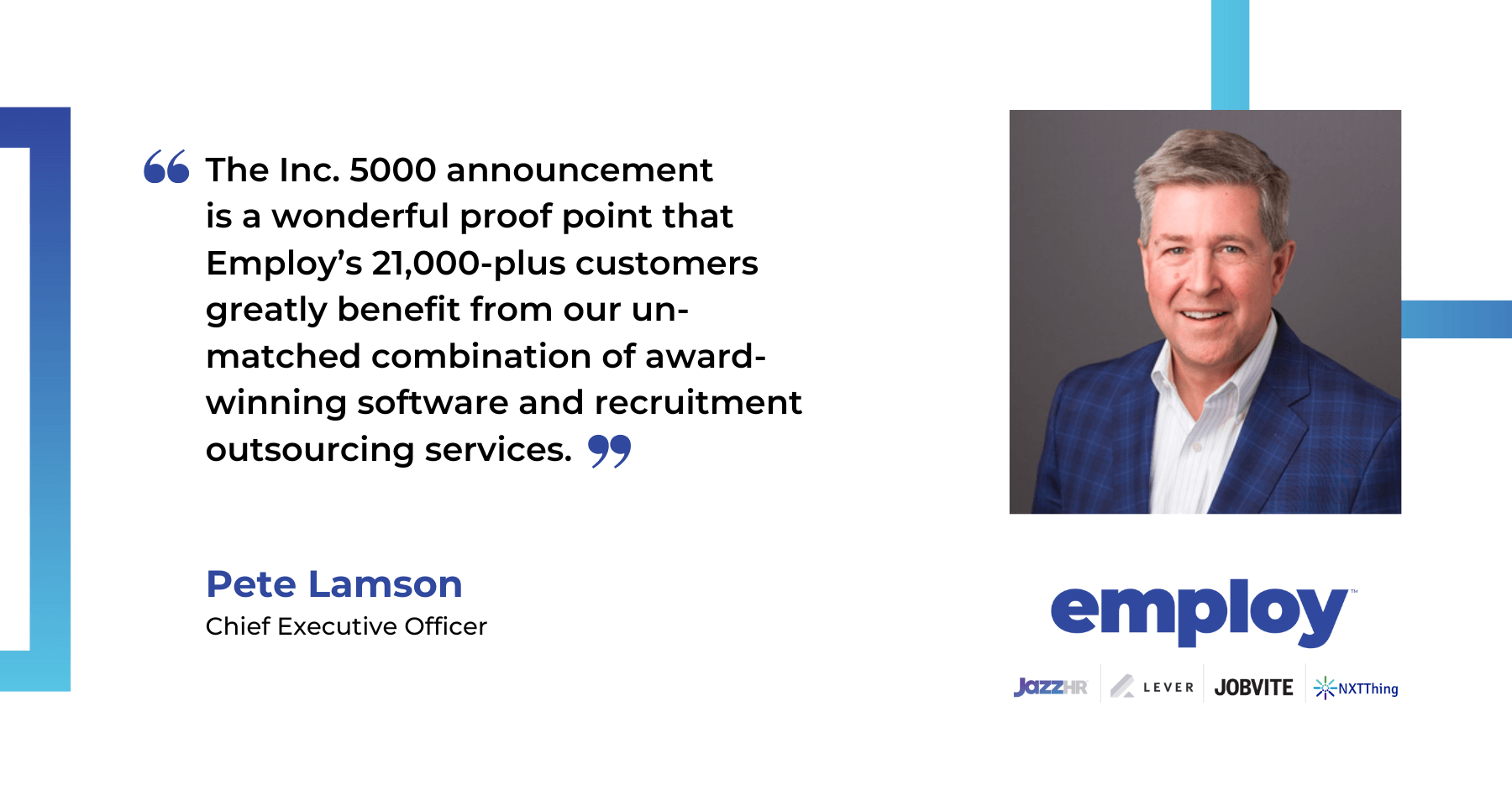 What making the Inc. 5000 means to Employ
Realizing their desired revenue growth rate as defined in their annual planning is a primary (and obvious) goal for every company today. But, building a business that makes a sizable, positive impact on its intended target audience must also be a top goal for organizations across industries today.
At Employ, we feel we've built something special.
By bringing together some of the world's most renowned recruiting software vendors and a reputable RPO service provider under one roof, our unified talent acquisition suite is now the driving force behind the hiring strategies for thousands of companies today: from growing small and mid-sized businesses to established enterprises.
Making the Inc. 5000 is simply further proof we're making the level of impact on our customers that we set out to as a business each and every year.
And we intend to maintain our presence on this prestigious list — and continue to evolve and improve as an organization — for years to come.
"Employ is delighted to be recognized as one of the fastest-growing private companies in America," said Employ Inc. CEO Pete Lamson.
"Today's hiring market presents unique talent acquisition challenges," Pete added.
"Companies need to be able to rely on recruiting solution providers that solve for both their technology and recruiting service needs. Today's Inc. 5000 announcement is a wonderful proof point that Employ's 21,000-plus customers greatly benefit from our unmatched combination of award-winning software and recruitment outsourcing services."
Learn more about Employ's talent acquisition suite (and consider joining our team)
Looking for new recruiting tech and/or hiring services to empower your talent acquisition team? Visit the Employ website to learn all about our purpose-built, intelligent ATS solutions — ones used by thousands of employers today — and first-rate recruitment process outsourcing services.
Looking to join one of America's fastest-growing companies? Check out our careers page to discover the latest openings across our org and what makes Employ a special place to work.