For over 8 years, Supply Chain HR manager, Kristen Andrews, has had a rewarding and supportive career at global food and beverage giant, PepsiCo. We caught up with her to gain her insights into how a supportive working environment and opportunities for development has had a positive impact on her career, alongside raising a busy family including her daughter and two step sons.
 Exciting HR Roles at PepsiCo
When Kristen tells us about her career at PepsiCo, it's clear she feels her skills have been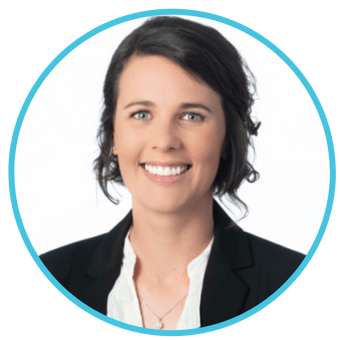 greatly valued by the organisation.
In her most recent role as QLD HR Manager, based at the Tingalpa site, she leads a small HR team comprising HR generalists and a Talent Acquisition specialist. In this role, she is also a business partner to the site leadership and management teams. With a focus on delivering the People First strategy, aligned to the overall business strategy.
This might see her and her team delivering core HR processes across performance management, talent, and capability strategy and planning and Employee Engagement surveys and action planning.  Supporting the learning and development function, DE&I, reward, recognition and benefits programs and initiatives to drive engagement and culture improvement. The team are also responsible for Enterprise Agreement negotiations and IR Strategy.
With such a wealth of experience, Kristen has now moved into a new role as Supply Chain HR Manager, which will focus on frontline investment projects.
 Kristen's Career Trajectory

 2023 Supply Chain HR Manager (12 month secondment)
 2021 QLD HRM (initially as secondment)​  
 2019 Parental leave (returned in 2020 part time)
 2016 Senior HR Advisor (initially as secondment)​
 2014 commenced with PepsiCo as HR Officer ​
 Motivated to Succeed
With three children at home and a challenging HR Career, we were keen to find out what helps Kristen propel forward in her career, and juggle family life.
 "Having a supportive and high performing ANZ HR team who are continuously driving for results, sharing learnings and information and making things better. I also enjoy supporting business and assisting to find solutions to and/or coach through complex problems."
Furthermore, Kristen shares what it's like to work at PepsiCo
"It's a fast paced operation, things move and change quickly, however the support and connection between employees makes it feel like a second home.  The values are ingrained in the organisation and the people are what make the company. It feels like a big family. There are a lot of employees who have been around for 20+ years." 
 Opportunity for Personal and Professional Growth
Kristen reflects on the many opportunities to grow, learn and develop through the chance to be involved in different projects over and above the current role, providing exposure to critical experiences which have prepared her for the opportunities that have come up.
Kristen has had access to many opportunities for development working with different leaders or colleagues, being involved in critical experiences or through formal programs.
There's continuous learning opportunities about PepsiCo and supply chain, has become experienced in IR through exposure, and received valuable mentoring from leadership internally and externally.
She also has been had the opportunity to develop her skills in change management through leading multiple organisational restructures, and access to leadership skills in PepsiCo's excellent leadership programs.
PepsiCo has given her the confidence to present in front of large groups and given broad knowledge and insights into different areas such as DE&I and sustainability agendas.
 Work-Life Balance
Working in a blue-collar 24/7 operation, where frontline employees are based at site, means that give and take is essential when it comes to flexibility. At times, on an ad hoc basis, being available for communication sessions or to support team members on our night or weekend shifts means Kristen can easily flex her hours during the week.
Furthermore, the HR team works collaboratively to ensure they can work flexibly, while still ensuring site support to the business— when one team member is working from home, the others are on site to support and vice versa.
"Personally, working flexibly means my partner and I can share care for our 3 kids including school and daycare drop off and pick up, attending sporting events and caring for them when they are unwell."

— Kristen Andrews, Supply Chain HR Manager, PepsiCo.
 If you are looking for an agile and flexible working environment with an emphasis on work life balance and health, as well as plenty of learning opportunities and room to grow your career, PepsiCo might just have the role for you.