In today's busy climate, watching cable news has become an easy way to keep up with the latest events. Figuring out how to watch CNN without cable will keep you informed for less.
Which Streaming Services Offer CNN?
Top streaming services make it easy to watch news, entertainment, and sports without a contract. Here are some of the best ways to watch CNN live and save big each month.
1. Sling TV
Sling TV has two channel packages – Sling Blue and Sling Orange – each are $40 per month. CNN is included in both so you can watch Anderson Cooper 360, State of the Union, and more with either package.
*Related: Love sports? Read our guide on how to watch ESPN without cable and save $100+ per month.*
There are a few differences between the packages. Sling Orange offers 30 channels, including ESPN. Sling Blue gives 42 channels without ESPN.
Channels in the Sling Orange package include A&E, Cartoon Network, Disney Channel, HGTV, History Channel, and TBS.
The Sling Blue channel lineup includes Bravo, FS1, FX, NBC Sports, and NFL Network.
*Related: Do you want all the in-studio commentary at a lower cost? Read our guide on how to live stream the NFL Network without cable to learn the best options.
You can tailor your channels and DVR capability with add-ons that run $5 to $10 per month.
Learn more about the channels, platform, positives and negatives of Sling TV in our Sling TV review.
2. DIRECTV STREAM
Another solid option worth considering is the 'Entertainment' Plan from DIRECTV STREAM, formerly AT&T TV.
While on the higher end of streaming options, the price is still less than cable and more importantly, offers 65+ channels, including other news favorites like Fox News and MSNBC, without a contract.
*Related: Love college football? Read our guide on how to stream college football without cable to catch all the action without a pricey contract.*
DIRECTV STREAM's channel lineup includes: Disney Channel, Disney Jr, Disney XD, E!, ESPN, ESPN 2, FX, FS1, Hallmark Channel, Hallmark Movies & Mysteries, and HGTV.
Explore the various packages, streaming quality, and channel guide in our DIRECTV STREAM review.
3. Hulu Live
This upgrade from legacy Hulu is one of the best ways to stream CNN live. A subscription comes with cloud DVR, multi-screen viewing simultaneously, customizable profiles and access to a massive on-demand content library.
This feature sets this streaming service apart from its competitors. Not only can you watch your favorite shows on the most popular networks live, you also get local channels and access to all of Hulu's original content like The Handmaid's Tale.
Whether you stream content on your laptop, desktop, TV, tablet, or smartphone, its extensive channel list make it easy to find something good to watch.
Read about how you switch between live TV and legacy Hulu anytime with no fee and more features of the app in our Hulu Live review.
4. YouTube TV
As you're deciding how to stream CNN without cable or satellite, don't overlook YouTube TV.
You may know YouTube for how-to videos, but it's more than that. As with the other streaming services mentioned, YouTube TV includes more than 80 popular channels, has no contract and there's no fee to cancel.
Read our YouTube TV review to see if this streaming service is a fit for you and your family.
Use the CNN App
It is not possible to watch CNN free of charge. Unfortunately, that option does not exist. Unless of course, you want to loiter in waiting rooms or hotel lobbies to get your news.
CNN.com will give you ten minutes of free access. After that, it will prompt you for a login from your cable TV provider.
Thankfully, CNN has an app with on-demand content. If you subscribe to any of the streaming services mentioned, you can use the CNN app for free.
Can I Watch CNN on Apple TV, Chromecast, Fire TV, or Roku?
Yes, you can watch the news giant on the most popular streaming devices. You only need two things:
A subscription to a streaming service.

A streaming device like AppleTV, Roku, or

Amazon Fire TV Stick
All of the main streaming services have apps on AppleTV, Roku, Amazon Fire TV, and Chromecast. If you have an internet connection and a streaming platform, you're set.
Summary
There are lots of ways to watch CNN without a cable provider. With so many possibilities, is there any good reason not to cut the cord and switch to a streaming service?
Sling TV and Hulu Live are two great places to start.
How much money do you spend on cable or streaming services each month?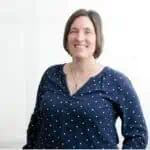 I'm Nicole Schmoll – a master's-educated professional writer, mompreneur, and co-founder of Frugal Rules.
As a freelance copywriter in Omaha, I still believe that writing is an artistic expression. Every time I strike the keys, I intend to evoke a response from my listeners. I left my full-time career as a senior copywriter for an insurance agency to start my own freelance writing business.
I love watching and writing about TV (and how to stream it!)
Related