To help you discover effective strategies for attracting top talent, we asked fourteen leaders and HR professionals for their best insights. From leveraging an employee advocacy program to maintaining consistent employment branding, these experts share their top strategies. Dive into the wisdom of CEOs, HR Managers and other leaders to enhance your talent acquisition efforts.
Leveraging Employee Advocacy Program
One strategy that has been highly effective in attracting top talent to our company has been the implementation of an employee advocacy program. We believe our employees are our best brand ambassadors.
When they are satisfied with their work environment, their role and the company culture, they express it, whether it's during casual conversations with friends or on their social media platforms.
This authentic advocacy, seen and heard by potential candidates, acts as a powerful pull. People want to work where employees are happy and engaged, and our employees' advocacy has proven to be a compelling testament to the positive work environment we strive to maintain.
Their genuine endorsement of our company attracts high-quality talent who are looking not just for a job, but for a place where they can grow, contribute and be part of a thriving community.
Martin Potocki
CEO, Jobera
Communicating Company's Vision and Mission
Everyone wants to grow in one sense or another. Employees join a company with the dream of taking their careers to the next level. They plan their career path and work to grow it. If a company itself has no plans to grow, then how can employees imagine their future in it.
When hiring an employee, discussing the company's vision and mission can boost the confidence of the candidate. This reassures them they are going to work in the right firm. Speaking about the company's plan to grow significantly can attract top talent. As a result, talented candidates would like to be part of a growing company.
Many interviews have been given and some companies were not joined because they did not talk about their vision and mission. Skipping this part in the interview can snatch a chance from you to attract the right candidates for the company. Motivate applicants to join the company by talking about its future growth
Saikat Ghosh
Associate Director of HR and Business, Technource
Adopting Passive Sourcing Strategy
One approach we've found that works incredibly well is passive sourcing.
It's a growing part of our recruitment process, primarily because of the sheer level of skill that can often be identified via relevant candidates who otherwise may not apply for an open role.
For example, on platforms like Twitter and LinkedIn, you can often find incredibly passionate potential candidates who are utterly ingrained in their specific niche or role.
While they may not be actively looking for a job, there's nothing to lose by engaging with them and letting them know that they'd be a valuable asset to the team.
Wendy Makinson
HR Manager, Joloda Hydraroll
Sourcing Based on Leadership Recommendations
Our candidate sourcing has largely been done in-house, based on current leadership recommendations. One of our latest hires was actually a team package, which has turned out to be incredible.
The two just know how to work well off each other and have brought a game-changing viewpoint to the company.
Jarir Mallah
HR Manager, Ling App
Recognizing Achievements and Performance
The most influential strategy for attracting top talent is recognizing achievements and appreciating performance. Humans deserve timely appreciation and feedback.
While negative feedback is often given quickly for the sake of company improvement, there is usually a gap in appreciating an employee's performance.
Employee-recognition programs have been integrated as part of the company culture. Team leaders and managers are encouraged not to reserve this appreciation for formal events or annual awards, but to accolade any achievement by any member promptly.
This approach improves the satisfaction rate and the overall performance of the employees, as peers are more focused on performing well.
Timely appreciation and recognition have proven to be a win-win situation, as there has been a visible improvement in the performance of the employees, resulting in tremendous growth for the company.
Sandeep Kashyap
CEO and Founder, ProofHub
Unleashing Puppy Power and Innovation Time-Off
At our company, we've mastered the art of "unleashing the puppy power." Yep, you heard it right. We have an office dog program that woofs its way into the hearts of potential employees.
Statistics show that 75% of job seekers are more likely to apply for a position at a pet-friendly workplace. Plus, who can resist those wagging tails and adorable puppy eyes?
But wait, there's more! We also offer "Innovation Time-Off," where employees can dedicate 20% of their work hours to their passion projects. This freedom to explore their creative genius has attracted some stellar talents who are now our star performers
Himanshu Sharma
CEO and Founder, Academy of Digital Marketing
Fostering a Growth-Oriented Culture
At Authors On Mission, one effective strategy for attracting top talent has been fostering a growth-oriented culture. We prioritize personal and professional development, offering learning opportunities, mentorship and clear paths for advancement within the organization.
This culture resonates with ambitious individuals who are not only seeking a job, but a place where they can grow, learn, and make a significant impact. We have found that top talent is often drawn to environments where they are challenged, recognized for their contributions and given room to innovate.
By promoting a culture of growth, we've been able to attract highly skilled individuals who align with our mission and contribute to our collective success.
Vikrant Shaurya
CEO, Authors On Mission
Expanding Talent Pool with Remote Work
Ingredient Brothers is a fully remote team—remote equals borderless. By default, this provides us access to a wide range of skills and expertise, effectively expanding our talent pool and ensuring that we have the most qualified individuals for any role, regardless of their geographical location. This allows us to achieve exceptional outcomes and succeed in the ever-changing business environment
Eran Mizrahi
CEO and Founder, Ingredient Brothers
Prioritizing Sales Skills Over Specific Roles
One strategy effective at attracting top talent to our organizations has been looking for great salespeople rather than medical device sales reps.
Our motto has always been this: if you're a successful sales rep, we can teach you about our device manufacturers' products, benefits, features, and anything you need to know about hospital decision-makers.
Taking this approach has opened the door to potential candidates we can choose from, which has been key to casting a wider net and growing our business.
John Mooney
President, IML
Seeking Like-Minded Individuals
One strategy that has been effective is to look for like-minded individuals who share similar values. I like to look for psychologists who practice similar therapy modalities and, or ones who complement the expertise of others on our team. Doing so has always allowed us to find the right fit for our practice.
Azmaira Maker, Ph.D.
Founding Director, Aspiring Families
Sustaining an Inclusive Work Environment
Company culture can significantly affect job happiness and satisfaction among employees. Many people desire employment in an inclusive work environment that values and honors employee diversity.
The workplace should allow them to be at ease and work with no disturbance at their own pace while keeping track of daily goals. Maintaining this type of hindrance-free environment in the workplace helps keep top talents within the organization.
However, it's important to keep in mind that supervision at every step and level of the organization is necessary to maintain this culture.
Kelvin Wira
Founder, Superpixel
Utilizing Social Media for Talent Attraction
Traditional recruitment avenues have their strengths, yet our agency has found remarkable success by turning to social media—specifically, Facebook—for talent attraction. This strategy has proven to be a game-changer, especially for reaching out to potential candidates embedded in rival firms, and it is considerably more cost-effective than using platforms like LinkedIn or hiring professional recruiters.
Facebook's advanced advertising capabilities allow for the delivery of tailor-made job adverts to a sharply defined audience, including those currently working for competitors. Compelling and pertinent ads draw in superior candidates who might not actively seek a new job—effectively accessing the reservoir of passive talent.
This cost-saving approach has slashed hiring costs and consistently brought in a steady stream of high-quality applicants, underscoring the importance of considering non-traditional routes in the rapidly growing tech landscape.
Shane McEvoy
MD, Flycast Media
Crafting an Authentic Employee Value Proposition
Having an Employee Value Proposition (EVP) that is authentic, differentiated, and summarizes the best of what you have to offer talent is the first step towards attracting top talent to any organization. Why? An authentic EVP conveys the unique essence and identity of the organization, reflecting its core values, mission, and culture. In today's competitive job market, where candidates have many options, authenticity is key.
Differentiation is equally crucial. Top talent is in high demand, and organizations must stand out from the crowd to attract and keep the best candidates. A well-crafted EVP showcases the unique attributes that make your organization an exceptional place to work.
Finally, an effective EVP helps organizations align their internal and external strategies. By consistently delivering an authentic and differentiated EVP across all touchpoints, from recruitment campaigns to company culture initiatives, organizations can attract and retain the very best.
Nicole Fernandes
Senior Director, Employer Brand, and Culture, Blu Ivy Group
Maintaining Consistent Employment Branding
Every company should have consistent employment branding in today's tight labor market. Just like marketing to a customer, it takes seven times for your brand to be trusted for a worker to come to apply for an open position. Companies that neglect their employment branding are going to lose their edge in this war for talent.
Andrew Crapuchettes
CEO, RedBalloon.work
---
Authors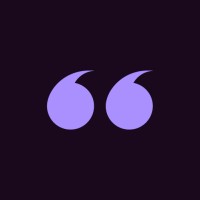 Featured is a knowledge platform that creates community-driven content based on expert insights.
---
Recruit Smarter
Weekly news and industry insights delivered straight to your inbox.