Halloween is the most exciting part of the year. After all, who doesn't enjoy candy and dressing up in fun or horrifying costumes? Fun Halloween activities for work can improve employee morale, engagement, and promote creativity.
A Halloween party for the office can also be a great way to bring everyone together and have a fun time. Celebrating holidays as a team helps to build team relationships, increase communication between employees, and give them that extra push to stay productive through the end of the year. It doesn't have to be expensive, though. You can give your team a frightfully fun day on a small budget. Below we will outline how to celebrate Halloween at work and some budget friendly ideas if a big bash isn't on the table.
Ready To Be Spooked?
These activities and ideas are the perfect way of letting loose and socializing while staying in theme. Check out these ten ideas to celebrate Halloween at work in style:
1. Ghost Story Telling
Everyone loves a good story, but storytelling is a skill very few have. Our Around the Virtual Campfire experience is fully facilitated and features live music, interactive stories, custom trivia and more. Did we mention the s'mores or hot chocolate kits?
If you're on a budget, check out One Minute Story: Ghost Edition where you'll put your coworkers to the test.
The rules of the game are simple- each player has one minute to tell the best story using a given scenario and three terms. This virtual game is the perfect way to bring your team together during the Halloween season.
May the best story win!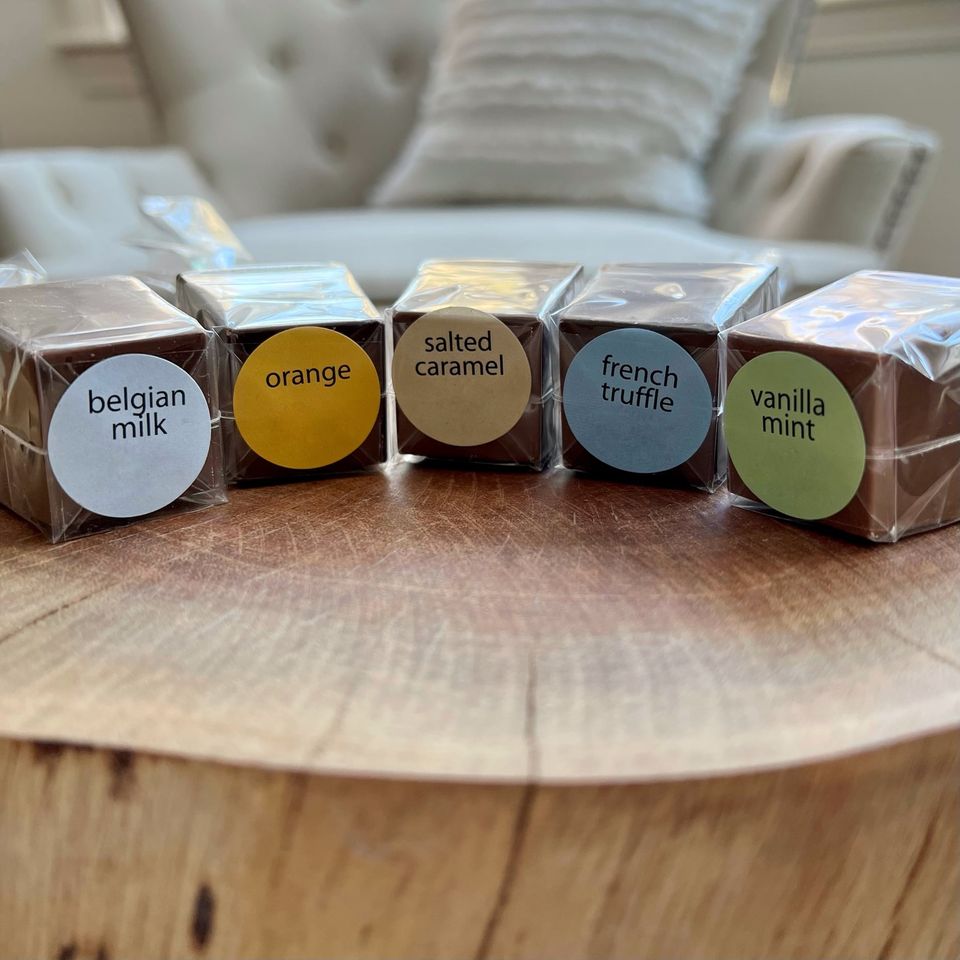 ---
2. Office Decorating as a Team
Decorating is one of the most fun parts of Halloween, and one of the easiest ways to celebrate Halloween at work. To build excitement ahead of your Halloween party, take a short break to decorate the office together. Make it a communal event and have people bring in Halloween decorations that they already have. They will appreciate having a little break from their normal tasks.
This will also set the tone for the Halloween celebration and let employees reuse their Halloween décor, making office decoration a cost-effective yet fun team building activity. Even if you don't have the budget for a Halloween office party, decorating the office still creates a fun atmosphere that gets teams excited for the upcoming holiday.
---
3. Spooky Trivia
Trivia is an easy, engaging, and fun activity to celebrate Halloween at work. Why? Because Trivia can be anything you make it. In our Trick or Trivia Halloween activity brings fun and laughter together with a healthy dose of competition. Whether you answer individually or as a team, there is only one goal – Win.
Okay, okay, maybe not just one goal. You also want to have a good time. Luckily, with spooky trivia, you can do both.
Whether you want the theme to be Halloween, Scary Movies, or Spooky Characters, we can fully customize your team trivia experience.
---
4. Costume Contest
Ah yes, the Halloween costume – Possibly the most polarizing thing you will wear all year. Every Halloween, people spend extravagantly on their outfits to stand out. You can change that.
Encourage your team to make a costume out of items they already have at home. Without the pressure to splurge, your team will thank you for it. What's more, the resulting costumes are sure to be unique, and it will be a great show of creativity. Win-Win!
Whether it is Racing Pumpkins, or Dining in the Dark, a costume contest is also a great add on to any event you do to celebrate Halloween at work. If you want to get really creative, check out our Corporate Project Runway activity and work in small teams to conceive, design and assemble your Halloween costumes.
---
5. Forbidden Words
Add an element of friendly competition to your Halloween party and spark your team's creativity with TeamPlayground's Forbidden Words activity. The aim of the game is simple. Guess and score the most points without being buzzed for a banned or, dare we say, a forbidden word.
---
6. Trick-or-Treat
It's hardly Halloween without the tricks or the treats. But mostly the treats. Fortunately, you can bring both to the office.
Have each person's desk be a stop for all the trick-or-treaters at the office. Or, if you are a part of a virtual work environment, you can have everyone mail out treat bags to another employee that they pick at random. Whichever direction you take, it is a simple yet effective way to get your team into the Halloween spirit.
If you're not on a tight budget, consider sending your team some delicious treats or doing a tasting experience. Some of our favorites include:
---
7. Guess The Movie: Halloween Edition
Who doesn't love a good movie? From action-filled Sci-Fi to romantic comedies, there really is something for everyone. This Halloween, bring out the movie aficionado in everyone with this TeamPlayground activity. Have the team figure out the name of a movie based on a graphic description as your colleagues race against the clock.
---
8. Pumpkin Carving Contest
A pumpkin carving contest is a fun event that will bring your employees together for a round of face-to-face engagement, connection, and conversation. This easy way to celebrate Halloween at work can also be done virtually!
You can also supercharge creativity by handing out awards for the best pumpkin in many categories, such as the spookiest or most creative.
After the pumpkin has been carved, don't let those pumpkin seeds go to waste! Provide each employee with a recipe card for roasted pumpkin seeds so they can make a tasty, festive treat in the office or at home. Click here for ours!
---
9. Halloween Scavenger Hunt
Who doesn't love a good scavenger hunt. Fall truly is one of the best times to get your team outside. The weather is cool, the scenery is beautiful, and everyone is getting excited for the holidays. It is definitely one of our favorite Halloween activities for work.
In Zombie Rising, act fast to prevent a zombie apocalypse! Embark on a scavenger hunt with your team to "take down" deadly zombies that have escaped from a research center.
Monster Mash Dash is another one of our Halloween scavenger hunts where explore the city or location of your choice and create magical memories.
If you're looking for a scavenger hunt but on a budget, The Halloween Scavenger Hunt is a fun and virtual TeamPlayground activity that can help members of your team connect with one other. Your team will work collaboratively against the competition to solve a series of missions to complete the online scavenger hunt.
---
10. Set Up a Murder Mystery
Celebrate Halloween at work by doing a murder mystery with your team. Murder mysteries are extremely engaging and so much fun. Whether you take it a step further and make it a Murder Mystery Dinner, or just do a virtual Murder Mystery, your team will love the excitement.
If you need a budget friendly murder mystery, you can order them virtually anywhere. Check Amazon or our DIY store.
---
Get Into The Spirit!
Fun Halloween activities for work can be customized and tweaked to fit every need. No matter your budget, if your team is remote, in-person, or somewhere in between, you can still celebrate and enjoy the holidays.
If you are looking for some additional Halloween ideas for work or team building activities, check out TeamBonding's most popular Halloween events in 2023!